***************************************
Karen Trenouth
Author of: "Epiphany of the Whitechapel Murders"
Author of: "Jack the Ripper: The Satanic Team"
CRIME EXPERT AT SCOTLAND YARD RETIRING.
Frederick Wensley Is Credited With Solving More Murders Than Any Other Man.

PLANS GARDEN WORK.
Resembling Rivals of Fiction He Sat Hours Alone Puzzling Out Mysteries.

LONDON, June 25. - Scotland Yard's most noted detective is about to retire after forty-two years of tracking internationally known criminals. He is Chief Constable Frederick Wensley, head of the Criminal Investigation Department.
The retirement has no connection with the recent police shake-up but is based on his having reached the age limit of 64 years, although offers were made to extend this five years more in his case. It is unlikely that a successor will be appointed as the office was created more as a means of recognition of his remarkable services than as a permanent police post.
Mr. Wensley joined the force in 1887 just as London became terrorized by "Jack the Ripper." Through ill-lighted streets on a beat that covered an unusually large area, Mr. Wensley trudged for two years before he was promoted to be a detective. His fearlessness was respected even by the criminals themselves, for he was always among them, alone unarmed - London Bobbies do not carry firearms - and courteous.
As an example of Mr. Wensley's easy manner of handling underworld characters, he prefaced the arrest of Stinie Morrison, a notorious murderer, whom he trapped in a restaurant with the casual words, "I want to see you when you have finished your meal."
Another time he carried shelter amid a fusilade to one of his subalterns who had fallen in a street battle for which the Scots Guards and a battery of artillery finally had to be called out. He received the King's medal for this gallantry.
From then until the present Mr. Wensley has handled every big case at Scotland Yard. He has been described as an international Sherlock Holmes as he sits back in his armchair overlooking the Thames River, calmly puffing a pipe and drawing his shrewd deductions. It is said that he has caught more criminals in recent years just sitting in that room than the entire flying squad has done.
In London last year there were eighteen murders, with eleven convictions and suicides in some of the other cases.

CAREER BEGAN IN LIMEHOUSE.

LONDON, June 25. - Mr. Wensley is credited with the solution of more murder mysteries than any other living man. He plans to devote his time to his garden. He expects to quit Scotland Yard at the end of July.
His career began in the Limehouse district. He came to know every nook of Chinatown and the East End and the location of anarchist's haunts and dens of iniquity in the slummy streets of Shoreditch, Whitechapel, Hackney, and Wapping. Thirty years of his life were spent in ferreting about this queer underworld.
With his hawk-like features, deep set, piercing eyes and bushy eyebrows, Mr. Wensley resembles Lord Reading and really looks the part that novelists and playwriters have assigned the detective.

Source: The Gleaner, Thursday July 4, 1929, Page 5

***************************************
Karen Trenouth
Author of: "Epiphany of the Whitechapel Murders"
Author of: "Jack the Ripper: The Satanic Team"
Cleverest Detective In The World Leaves Scotland Yard.
CHIEF CONST. WENSLEY RETIRES.
Head Of Big Five At The Yard.
GREAT CAREER.
(Register World Cables.)
[img]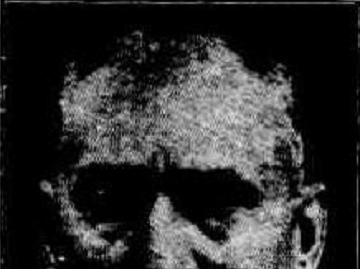 [/img]
[img]
[/img]
LONDON, Tuesday. - One of the most romantic figures in the history of British crime will disappear from the scene of his labours next month, when he reaches the age limit of 63.
This is Chief Constable Frederick Wensley, Chief of the Criminal Investigation Department, whose Big Five he has led in many amazing exploits.
The Grand Old Man of Scotland Yard he is universally known as one of the cleverest detectives in the world. The late Sir Richard Muir described him as the greatest detective of all time.
Many a man has walked into Scotland Yard with a "water-tight alibi, sir," only to find it shattered after a few minutes.
"ORDINARY" MAN WHO HAS DONE EXTRAORDINARY THINGS.
Chief Constable Wensley has not the piercing eye, the dome-like forehead, and the "virile" pose beloved of detective novelists. He is homely faced, dresses unobtrusively - an ordinary man. His does his most wonderful work in a pleasant room overlooking the Thames, a room that might be the office of a departmental manager of a big store - what most people, judging from appearance, would probably take Wensley to be.
But 40 years contact with criminals, his own clever brain, with its powers of deduction and assimilation, his unrivalled knowledge of the methods of criminals, and his patience, have made him a most remarkable personality.
It is said that in recent years Wensley has caught more criminals from that room which overlooks the Thames than the whole of the Flying Squad.
On many a morning when one of his chief inspectors has been investigating a murder in the country he has directed the course of justice from Scotland Yard. A flaw in one of the statements before him - a question to a suspect based on it - and the mystery was a mystery no longer.
Forty-two years ago Wensley came up from Somerset to join the Metropolitan Police, and received his "baptism of fire" in the East End, shelter of scoundrels of all kinds, including the infamous Jack the Ripper. He joined the force in 1887, and the Ripper murders occurred in the following year.
Through those narrow, dark thoroughfares Wensley walked his beat for the two years before he graduated into the detective service. His personal reputation grew rapidly, and his fearlessness was respected even by thieves, burglars and coiners who were his clientele. He was among them at all times of the day and night, alone, unarmed, but ever watchful.
His personal bravery has always distinguished him. He arrested Stinie Morrison - he was a detective-inspector then - in the cool, almost casual way of a man whose everyday business is the arrest of dangerous persons.
Stinie Morrison was wanted for the murder of Leo Beron. The detective walked into a restaurant where Morrison was dining, and casually remarked, "I want to see you when you've finished your meal." Fifteen minutes later the two men walked towards Commercial Street Police Station, chatting as if the murder charge was the least thing in their minds.
Thirty years ago in the East End Wensley took part in a fierce fight with a murderer brought to bay on the roof of a house, and brought off an arrest after his man had jumped to the pavement below.
Handled Every Big Murder Case Of Modern Times.
He was the divisional detective-inspector at Whitechapel when he located "Peter the Painter" and the Sidney street assassins. He carried one of his wounded men to shelter under the hail of bullets which started the famous siege during which the Scots Guards and a battery of artillery were called out. For this act of gallantry he received the King's Medal.
Coming to Scotland Yard as a chief inspector, Wensley handled every big murder case which came along.
One of his first successes was the breaking up of a gang of arson conspirators who had defied detection for several years. Perhaps his cleverest work was in the conviction of Browne and Kennedy for the murder of Police-constable Gutteridge on an Essex country road in the early hours of the morning. Gutteridge was killed when questioning a gang of supposed car stealers.
The police recovered the car, in which there was no other clue than a cartridge case. After five months of patient work Wensley and the police under him traced the murderers, through the peculiar pattern of the case.
Yet another was the solving of the mystery of the death of Elsie Cameron, the London girl, whom Norman Thorne, that queer individual, with his pious aspirations, had strangled and buried on a little chicken farm.
Two more murderers brought to the gallows by Wensley were Field and Gray. They killed a girl and buried her body in a desolate stretch of shingle on the south coast, known as The Crumbles region, that has a further sinister reputation through the murder of a woman by Patrick Mahon in a cottage nearby. Mahon tried to burn the body, but failed, and was discovered through portions of it being left in a cloakroom at Waterloo Station.
One of his best cases was the murder of Mme. Gerard by Luis Voisin, the French butcher. A laundry mark and the words "Blodie Belgium" were the two clues which brought this mystery to a successful solution.
Then he tracked down Frederick Keeling for the murder of Miss Emily Harding at Tottenham, and a few months later was engaged on the case of the mystery house in Regent's Park, where Maltby, the tailor had been living for weeks behind barricaded doors, alone in the house with the body of a woman he had killed.
At 64 years of age Wensley retains all the astuteness which brought him fame. Slow of speech, alert of mind and swift of action, he has solved many a perplexing problem from his armchair.
Source: The Register News-Pictorial, Wednesday 7 August 1929, page 4
Last edited by Karen on Fri 15 Jul 2011 - 20:06; edited 2 times in total

***************************************
Karen Trenouth
Author of: "Epiphany of the Whitechapel Murders"
Author of: "Jack the Ripper: The Satanic Team"
LAST OF YARD'S "BIG FIVE."
CHIEF CONSTABLE WENSLEY DEAD.

LONDON, Dec. 4 (A.A.P.) - Former Chief Constable Frederick Wensley, the last of Scotland Yard's original "Big Five," which he founded and led, died at his London home, aged 84. After serving his apprenticeship as a constable in the East End of London he rose to the rank of Chief Constable at Scotland Yard, a rank specially created for him.
He retired in 1929 with 42 years' service, after handling more murder cases than any other detective. He was awarded the King's Medal for carrying a wounded policeman to safety under fire.

Source: Cairns Post, Tuesday 6 December 1949, Page 1
Last edited by Karen on Fri 15 Jul 2011 - 19:54; edited 1 time in total

***************************************
Karen Trenouth
Author of: "Epiphany of the Whitechapel Murders"
Author of: "Jack the Ripper: The Satanic Team"
Master of murder mysteries.
By C. PATRICK THOMPSON in the New York "Herald Tribune."
Back in the 'eighties, young Frederick Wensley, country-bred, calm, shrewd, and tenacious, joined the London Police Force and was sent to the East End.
He knew nothing about police work, policemen, or the ways of the big city jungle.
His first lesson came when he sought to intervene in the role of peacemaker in a drunken quarrel in a liquor saloon. Sitting up in the gutter a minute later - he had arrived there by way of the plate-glass window - he realised his error.
With strips of old bicycle tyres nailed to his boots (rubber soles were not on the market then) he padded about the sinister alleyways of the East End, looking - vainly - for Jack the Ripper.
He grabbed a couple of robbers, was commended for intelligence, and activity, and rewarded with money, which meant something to a constable whose pay was only 1 pound a week.
Out all hours of the day and night, in all weathers, working in a maze of narrow, ill-lighted streets infested with hoodlums and hold-up men, the hideouts of criminals, the "factories" of forgers and coiners, he gradually learned all the tricks of the detective's trade.
Must move fast.
A delay can be fatal. It takes but a minute, sometimes, to destroy evidence, and without the evidence you might just as well call off the bloodhounds and let the killer sleep peacefully in his bed.
The Armstrong case is a good one in point. Armstrong, a sharp little country lawyer, was henpecked. He desired freedom from his wife, but he also desired her money and no scandal. A divorce or a separation can kill a country lawyer's practice.
He successfully administered arsenic to his wife over a long period and got her safely buried without anyone suspecting foul play. But a successful poisoning can be dangerous to the poisoner. It can become a habit, like drug-taking.
Armstrong began to be jealous of a local brother lawyer named Martin. So Martin received a box of chocolates from an unknown admirerer. As he still walked the earth some days later, Armstrong invited him to come to tea and talk over their business. He went and, returning, fell ill.
Armstrong had succeeded in landing a dose of arsenic in him, but he had miscalculated the amount required to kill a healthy man.
Poison packet.
Nothing existed except a suspicion. Wensley, called in, went to work rapidly and deftly. Was there any substance in the allegations? It was absolutely necessary to make sure, first, that there was.
But, one breath escaping to Armstrong of inquiries, and the poisoner would destroy any evidence he might have left round and take a lawyer's precautions to cover his trail.
It took some weeks of cautious sleuthing to ascertain that there was enough to warrant an official call on Armstrong for explanations.
Wensley descended so swiftly and unexpectedly that the lawyer had not even time to remove and destroy a packet of arsenic in his desk - poison which was awaiting the arrival of Mr. Martin to dine with his professional brother.
This was one of the links of evidence brought out at the trial. Armstrong was hanged.
But the whole story of the Wensley murder hunt technique is perhaps best told in the compass of the story of the classic Bywaters-Thompson case.
Knifed in street.
[img]
[/img]
A young married couple, Edith and Percy Thompson, had gone to a theatre, caught the suburban train to Ilford, and were walking home. It was about midnight.
As they passed along a dark street the man staggered, collapsed, and died. A doctor was fetched by some passers-by to whom the hysterical woman appealed for help.
Seeing blood coming from the dead man's mouth, he assumed a seizure and had the body removed to the morgue without detailed examination. In the morgue a policeman, removing the dead man's clothes, discovered that he had been stabbed several times.
Apprised of the knife wounds, the station sergeant sent men to bring Edith Thompson (who had been taken home by an officer) to the station. Wensley found her waiting at the police station, a pretty young woman still in her evening frock.
Her distress was obviously genuine.
She could give no more coherent account of what had happened than her original statement about her husband suddenly staggering and collapsing.
The dead man was Percy Thompson, shipping clerk, 32. His wife was 28, and in business as manageress in a woman's hat store. They had been married seven years - happily, said relatives and neighbours.
Could Mrs. Thompson suggest any person who might conceivably have any real or imaginary reason to kill her husband? She could not. Could relatives? They could not.
It looked as if a stranger had killed Thompson without motive. Meantime, precious hours were passing.
Then the last relative turned up. He was Thompson's brother. No one had known his address, and Wensley had put every available man on to chase him up.
Talking to the brother, Wensley for the first time got a line on the private life of the Thompson couple. It had not run entirely smoothly.
There had been trouble over a young fellow named Bywaters, who had lodged with them. Bywaters had been very friendly, too friendly, with the wife, the brother thought. But, of course, Bywaters had nothing to do with this crime. He was a ship's writer, away at sea.
Ashore at time.
Just who was Bywaters? Mrs. Thompson, questioned directly, explained that he was a young man she had known since childhood. He was on leave just then, but due to rejoin his ship next day. So! He was not, after all, at sea.
Where was Bywaters now? Well, on the night of the murder he had been at her parents' house and had left at 11 o'clock.
Now, the parents' house was at Manor Park. The murder had occurred near the Thompson's home at Ilford, only a mile or two away.
Leaving Manor Park at 11, he could have arrived and lain in wait, especially if he had pre-knowledge of the Thompsons' movements.
The next move was to find Bywaters and to find him quickly, before he could rejoin his ship or destroy evidence or even become aware that the sleuths were on his trail. At 6 that evening he was brought in.
Blood on coat.
As he hung up his overcoat in the office, Wensley's keen eye detected some small spots on a sleeve. He sent out a message; and as detective and suspect talked, the police surgeon slipped in and took a small sample of the spots.
It was blood; and on that assurance Wensley had enough on Bywaters to tell him that they must keep the overcoat and detain him for investigation.
Bywaters' story came out; or rather just as much of it as Bywaters believed the police would now find out anyway. He and Edith were good friends, nothing more.
She had written him once or twice, but he had destroyed her letters. He had been out on the day of the murder from midday. At 7 he had called at Mrs. Thompson's parents' home.
He had stayed till 11 and walked home, having missed the last train. He got home at 3 o'clock.
He did not hear of the killing until he bought an evening paper at 5 next evening, when he had at once gone to the house of Mrs. Thompson's parents, where the police had picked him up. Did he carry a knife? Never in his life.
It sounded good. But Wensley's men had gone to the home of the young man's mother, and there, in his room, they found letters from Mrs. Thompson. They were the letters of a mistress to her lover. More, they contained phrases which sounded sinister.
Tea together.
Thus, in 18 hours, from a standing start Wensley had laid bare the first layer of a secret shared only by Bywaters and Edith Thompson.
He had discovered that the man and the woman were clandestine lovers, that Bywaters and the husband had quarrelled, that Bywaters' account of his whereabouts at the time of the killing depended solely on his word, and that Edith Thompson had written letters which contained sinister suggestions.
He had also discovered that Bywaters and Mrs. Thompson had taken tea together in a shop opposite her place of business at 5 on the evening of the murder, so that Bywaters could reasonably be supposed to have knowledge of what she and her husband would be doing that night, and where, and at what time, he could lie in wait...............
But, of positive evidence there was, so far, not a scrap. It was all circumstantial. They could not take Bywaters into court on what they had. They had not even evidence that Bywaters was on the spot at the time of the crime. But Wensley knew the human heart as few men did.
"Why did he..?"
All this time Bywaters and Edith Thompson had been carefully kept apart. Neither knew that the other was detained. But if this knowledge came to one or the other, might not the contact produce a nervous explosion which would blast away some of the obstacles in the way of the truth?
Wensley arranged things so that after his last interrogation with her, Edith Thompson should walk where she would see through a window the figure of her lover.
So they had got him! They knew all. Her nerve crumbled. How did she stand? She stammered: "Oh, God! Why did he do it........I must tell the truth!"
Wensley was still in his chair when she was brought back. And now she talked. A man had rushed at her husband in that dark street, there had been a struggle, she had seen the man running away. He was Bywaters. Fatal admission, on which there was no turning back!
Bywaters was then told that they would both be charged with murder. Protesting against the inclusion of his mistress in the charge, he confessed that he had waited for Thompson, told him he must separate from his wife; and that in the resultant fight he had used a knife. Another fatal admission.
Both hanged.
Meantime Wensley's men had searched Bywaters "ditty box" on board his ship, and found letters which contained entangled among passionate endearments, grim hints at a conspiracy to murder the husband.
Wensley handed to the prosecution the whole picture of what had happened in that dark street at dead of night. The young husband walking along by his wife's side. The wife chatting easily to hold his attention while waiting for the murderous attack which she knew was to come (unless her lover lost his nerve). The stealthy rush in and the first murderous stab in the back. The fierce struggle between the wounded man and his treacherous assailant. The woman holding her shrieks until her husband had fallen and the murderer had fled. The protracted attempt, lasting 27 hours and calling for masterly acting, to keep the truth from Wensley.
The jury found them both guilty, and both were hanged.
Wensley subsequently observed that Edith Thompson's acting nearly succeeded in its purpose.
If another 12 hours had elapsed before he got a hint of the existence of a lover, Bywaters would have destroyed the evidence which alone secured the conviction both of himself and of his mistress.
Source: Barrier Miner, Friday 9 December 1949, page 4

***************************************
Karen Trenouth
Author of: "Epiphany of the Whitechapel Murders"
Author of: "Jack the Ripper: The Satanic Team"
Last of Scotland Yard's original "Big Five," which he founded and led - ex-Chief Constable Frederick Wensley - died at his London home, aged 84. After serving as a constable in the East End of London, he rose to the rank of Chief Constable - a Scotland Yard rank specially created for him. He retired in 1929, after having handled more murder cases than any other detective. - (A.A.P.)

Source: The Courier Mail, Tuesday 6 December 1949, page 4

***************************************
Karen Trenouth
Author of: "Epiphany of the Whitechapel Murders"
Author of: "Jack the Ripper: The Satanic Team"
The Most Difficult Criminal To Catch.
By Ex-Chief Constable Wensley.
Hundreds of policemen in the North of England, directed by "Yard" officers, have been hunting the "Phantom Slasher," accused of a series of attacks on women.
Here ex-Chief Constable Wensley, of Scotland Yard, who has himself headed many such investigations, tells why this type of criminal is the most difficult of all to track down.
One of the greatest problems of any police force is the solving of a series of apparently motiveless crimes.
Mentality of Certain Crimes.
The crimes may take the form of a succession of attacks on women; they may take the form of slashing clothes or the throwing of ink or acid at them. Many times there have been waves of hair snipping, the long hair or plaits of women and girls being cut off in the street or on buses and trams by a mysterious assailant.
Most of these peculiar crime epidemics are solved eventually - but not before the detectives concerned have gone through some of the most bewildering moments of their careers.
They are the works of "the most difficult criminal to catch" - the person responsible having no real reason for his actions.
The victims are almost invariably strangers to the criminal, a fact which gives the police no hope of a clue by an investigation of the victim's associates.
The criminal, invariably, is suffering from some sort of social perversion or an infantile obsession expressing itself in adult life.
A young man, otherwise quite normal, may make a hero of a certain type of criminal he has seen on the films. He may not have the courage to commit the same kind of crime, but he may express himself in other ways.
His obsession may lead him to make a habit of throwing ink over the clothes of women. Invariably he waits until they are in some crowded place where his action is almost certain to remain undetected.
Nearly always he is able to escape before the victim realises what has been done.
It is then that the police begin one of their hardest jobs. They have practically nothing to work on.
They do not know where the person will strike next. They have very little idea of his description; there is nothing to indicate what his next move may be.
The wanted person may come from any walk of life. He may be, and probably is, a perfectly respectable member of the community who, hitherto, has led a blameless life.
Then something disturbs a dormant part of the brain that leads him to commit seemingly ridiculous, perhaps dangerous, acts.
Those actions may be serious or merely annoying, but in either case the police must track down the perpetrator as quickly as possible.
Men are frequently drafted to the district where the man may be expected to work again.
Each victim will have a different tale to tell. Each story may contain some slight clue.
The clues are collated. Experts work on them. They may find something really tangible to go on. Perhaps a fairly accurate description of the wanted man. Possibly the district where he is thought to live.
Every suggestion that may help the police in their hunt is carefully investigated and, if thought feasible, is acted upon.
"Obsessional" crimes or misdemeanours are sometimes as strange as the reason for their being committed.
One of the first I remember was a series of reports from women who, when it was the fashion to wear hair long, found their plaits or "buns" had been severed by a sharp instrument.
There were scores of cases and hardly a clue to the mysterious "cutter."
After months of search and careful watch a young man was finally found to be responsible. He was of good family and perfectly normal in other respects.
The reason for his action was amazing.
He thought that any woman who made herself beautiful might prove a snare for a man.
All beautiful women, in his distorted mind, were a menace.
Those who wore their hair long were trying to make themselves attractive, and he conceived it his duty to start a crusade which cost scores of women their tresses of hair.
Unfortunately for him, a psychological "kink" was not recognised in law as it is in some cases today. He went to prison.
A similar type of "crusade" occurred about ten years ago when there was an epidemic of window-smashing.
It began in a small way, but before long thousands of pounds of damage was being done in different parts of London.
They May Be Imitated.
That is the danger of these strange outbreaks - the danger of imitators.
Someone, perhaps with a fancied grudge against shopkeepers, will damage several windows. Once started, he cannot stop. The thrill is great and the danger of detection comparatively slight.
Others see that it is being done with impunity. They follow. Perhaps for months the damage will continue to mount up until some of the guilty ones are punished. Then, and only then, will the imitators desist.
No radical explanation exists for crimes of this sort. They can be put down to a psychological "kink" which may not make itself evident until something happens to arouse it.
Some, in fact, are not crimes. Or they do not come under that heading. They are misdemeanours, regarded by law as something not quite so serious.
Yet they all come in the same group as the more vicious types of social perversion.
The most amazing series of such crimes were those committed by "Jack the Ripper."
His first murder was in Whitechapel in 1888. When this was followed by six more within seven months the greatest manhunt in criminal history began.
In every case the murder victim was a woman of a certain class. Each was killed in lonely parts of the East End. Each was horribly mutilated.
The "Ripper" was never caught. He is credited with between six and eight victims. Here, again, some of them may have been the work of obsessed imitators.
For more than a year he kept parts of London in constant terror. Hundreds of extra police were drafted to Whitechapel. I was one of them (I had just joined the Force).
Only one man ever caught a glimpse of the Ripper just after he had committed one of his murders.
P.C. Thompson, who had just joined the force, was on his first night duty in Swallow Gardens, a dingy archway, rarely used by anyone.
A man approached him in the dark, turned and ran away. A moment later Thompson found the latest victim. She had been silently killed and savagely mutilated.
Unfortunately Thompson did not raise the alarm quickly enough. Had he done so, the greatest murder mystery in Britain might have been solved.
Ironically enough, Thompson himself was murdered two years later. He was stabbed in 1900 by a man named Abrahams, who was sentenced to 20 years in prison for manslaughter.
All kinds of amazing theories and conjectures have been made about the "Ripper" murders.
Some said the murderer was a doctor whose son had been harmed by such a woman. Others that a doctor himself who had suffered from one of them was determined to take revenge.
The "Ripper" may be alive today.
It is possible, although not probable, that he is living with his family, respected by everyone who knows him.
If that is so, he is the living example of a man whose class of crime is the most difficult in the world to discover.
Source: The Auckland Star Weekend Pictorial, Saturday August 26, 1939, Page 8

***************************************
Karen Trenouth
Author of: "Epiphany of the Whitechapel Murders"
Author of: "Jack the Ripper: The Satanic Team"

Similar topics
---
Permissions in this forum:
You
cannot
reply to topics in this forum