The iconic singer, Prince, was murdered on Thursday April 21, 2016 by the Illuminati (Illuminazis).
In 1984, Prince released a song called Purple Rain, which was an early warning about purple chemtrails being rained down by unmarked white planes.
On the cover of the album, you can see Prince on a motorcycle (vehicle) with smoke coming from the back of the bike. This is a coded reference to chemtrails being emitted from planes.
In 2010 he appeared on a talk show to discuss chemtrails:
In 2013, mysterious purple orbs were discovered in the Arizona desert:
What is interesting is that a Flash Gordon episode from 1940, entitled "Purple Death From Above," depicts an alien agenda of taking over planet Earth by spreading diseases through "Purple Orbs" from space, which are rained down from airplanes (shown in the movie as zeppelins or rockets)
It would appear that the Illuminutties murdered Prince because he was speaking out about chemtrails.
It would appear that he was also being stalked before his death, as for some reason, he was photographed on his way to the pharmacy hours before his death. What is the likelihood that someone would be following Prince in the final hours of his death?
In this photo, it looks like his hands are tied behind his back.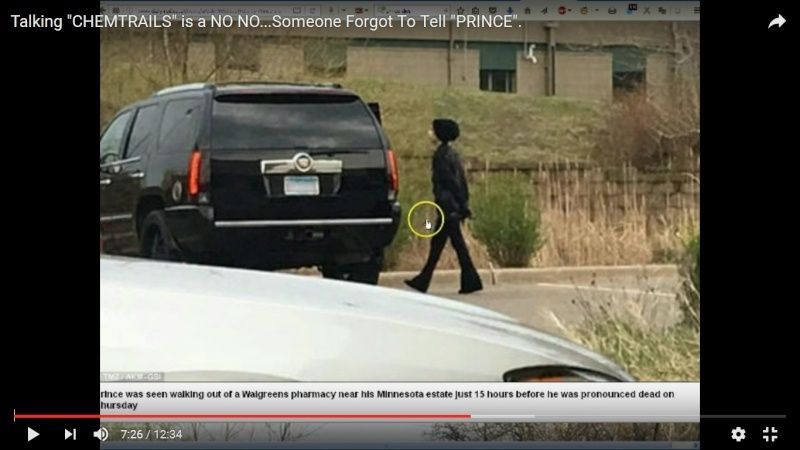 ***************************************
Karen Trenouth
Author of: "Epiphany of the Whitechapel Murders"
Author of: "Jack the Ripper: The Satanic Team"

Similar topics
---
Permissions in this forum:
You
cannot
reply to topics in this forum